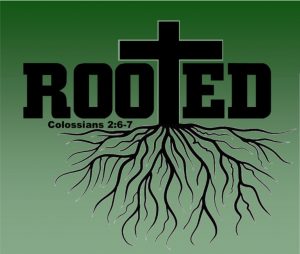 Colossians 2:6-7 tells us, "Therefore, as you received Christ Jesus the Lord, so walk in him, rooted and built up in him and established in the faith, just as you were taught, abounding in thanksgiving."  Abundant Life's "Rooted" group invites you adults (age 18-39) to join in and be rooted in Christ.
"Rooted" is made up of two groups.  Our Benjamin Tribe involves young adults of college and career ages of 18-24.  Our Juda Tribe encompasses single adults and married couples ages 24-39.
Whether you have just graduated high school and adjusting to the "adult" world; a single who is making their way in a career and looking for a place to maintain your walk with Christ; a married couple busy raising little ones, and need time to join with others of like faith; or someone looking for a place to belong. "Rooted" is for you.
"Rooted" groups meet for Bible Studies and activities that will challenge you to become rooted in Christ and long for a meaningful relationship with Him.